The Virtual venue for MyData Online 2020 is the Qiqo platform. It enables a vibrant & empowering online conference experience that replicates the freedom of movement and collaboration that participants have at in-person events.
Participants can make choices in real time about which breakout, panel, or workshop they wish to attend, and work together thanks to the smooth integration of the online teleconference platform and collaborative working tools. Check the list of tools you can use in QiqoChat here.
Read the blogpost "Everything you need to know about our Virtual Venue Qiqo" to get to help you navigate in Qiqo and get the best MyData Online2020 experience!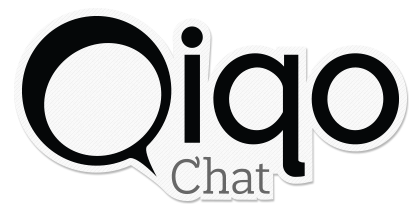 Qiqo stands for "Quality In, Quality Out." empowering the participants and presenters to take the initiative, learn from each other, and collaborate.
5 things you can do during the conference – as a session organiser and participant
Organise truly interactive sessions where people have a chance to collaborate together
Cooperate on the documents without switching to another tool
Integrate the tool you need for a successful delivery of your session
Actively propose and/or present your ideas within the "open space"
Meet in smaller groups and conduct the 1-2-1 meetings.
In short, Qiqo mimics the real in-person conference environment, and it has the networking Virtual Gardens where you can meet for a coffee break with your colleagues or fellow participants, too!
Qiqo not only creates a cosy and comfortable virtual space for people to connect and work together. It also does it in a safe way. Qiqo does not sell or give your name, email address, or phone number to anyone.
"I co-produce the Internet Identity Workshop and we used QiqoChat to successfully transition not only the content of IIW30 into the digital realm but the feeling of being co-present with our community. Being together on QiqoChat felt very much like it does in person.
I'm thrilled to see MyData an in-person conference I love choose this platform for the virtual version."
– Kaliya "Identity Woman" Young, Co-Founder of the Internet Identity Workshop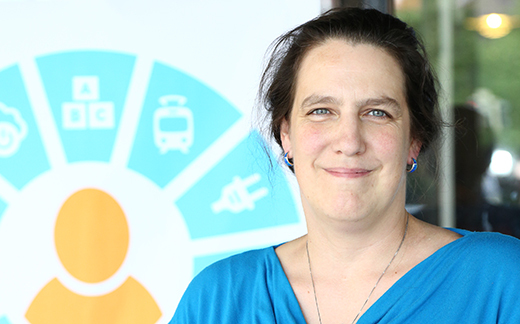 Qiqo enables these functions and tools among many others
Functions: Notifications, Screensharing, 1-on-1 Phone Hotline, Written Conversations, Questions & Recommendations, Collections, Articles, Task Tracking, Uploaded Files, Flashcards, Collaborative Notes, Job Board, Search, Visual Problem Mapping, Participant Map, Flashcards.
Tools: Etherpad, Google Docs, Whiteboard Tools, Google Drawing, Piccles, Ziteboard, Groupboard, Diagrams.Net, Google Form, Mentimeter, AirTable, Slido, TeamBits, Google Sheets, Streaming Audio/Video Tools, YouTube Video (live or recorded), Vimeo (live or recorded), Loom Video, Spotify, GoFundMe, Networking, SpacialChat, Twitter, LinkedIn, Instagram, Full-Width Images, A Full Website, Google Slides for Demographics, A Regular PDF. Check the list of tools you can embed into QiqoChat here.
Screenshots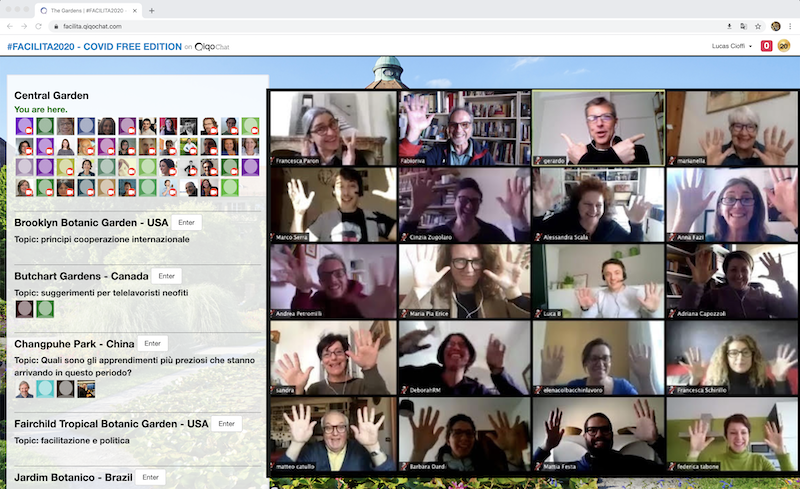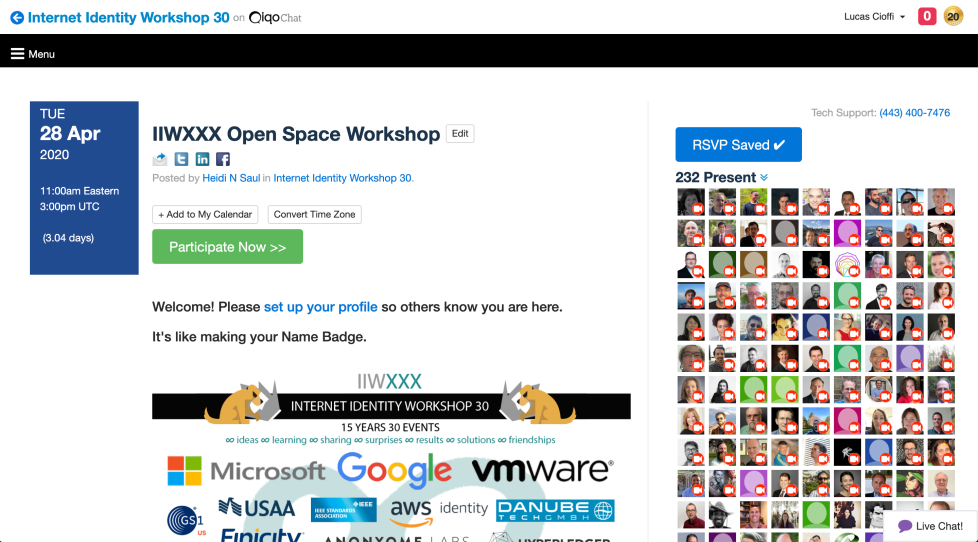 Watch Qiqochat overview video (2 min)