The main programme of the conference is content made by the MyData community through the Call for Proposals.
The call started on 30 July. After the call ends on 6 September, all submissions will be reviewed twice by our community of reviewers.
Notification of acceptance will be sent out on 18 September.
The full conference programme will be published on 7 October.
EXPERT VIEWS
In addition to the community-curated part of the conference, the programme also includes invited contributions from the world's leading experts for in-depth exploration of specific topics.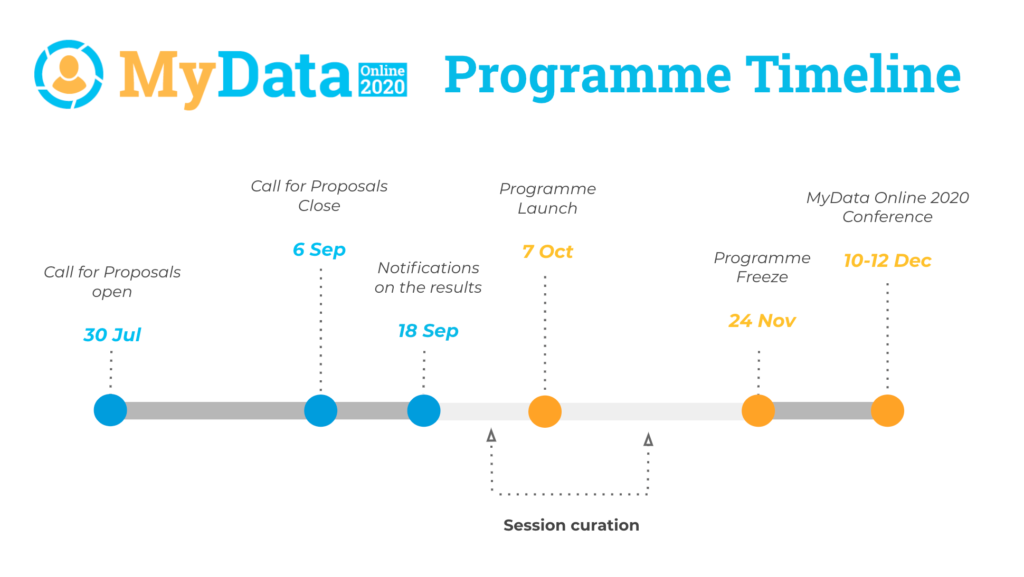 Stay tuned for the thematic focuses of this years conference programme. Till then, you can revisit the content from our last years' conferences.
MyData 2019, MyData 2018, MyData 2017, MyData 2016
Playlist from the MyData 2019 Conference – Main Stage