"The mind, when housed within a healthful body, possesses a glorious sense of power." (Joseph Pilates)
Refresh your body and your spirit at the yoga session during MyData Online 2020 conference!

Relaxing atmosphere and  light physical exercise will ground your productivity, creativity and wellbeing. The yoga sessions are suited for beginners and you can enjoy them at your (home) office. All you have to do is to land in the space of social activity room Relax & Move inside the event space at the times indicated in the programme, where yoga instructor Henriikka Konki will lead the audience through the soothing yoga poses.
About our yoga instructor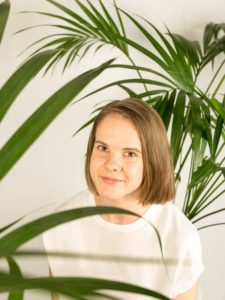 Yoga instructor Henriikka Konki has a long history in high impact sports, which eventually lead her way to recognizing the benefits of consistent yoga practice. When living in Philadelphia in 2016 her very first yoga instructor helped her to develop a strong sense of self-compassion, and attitude she now promotes as a professional in mindfulness meditation, hatha, rocket & vinyasa yoga styles to name just a few. Henriikka is inviting you to pause, breathe, and give your body a chance to show how amazingly strong, capable and renewable it is.
! Remember to click the green button "Connect to Audio & Video" on the top right of the room to activate the Zoom connection and follow the session.